Compelling Media, Powerful Stories
Media matters when it is compelling. To tell a powerful visual story that stirs the heart…To shape a bold narrative that persuades the mind…To drive knowledge that demands action… In American University School of Communication (SOC) Film and Media Arts division, that's exactly what we teach you to do.
You can build a solid core of knowledge in film, video, photography, and new and emerging media. Scriptwriting, cinematography, lighting, sound recording, and editing are all part of the mix of professional skills you'll learn here to prepare yourself for a career as an artist creating compelling stories for public knowledge and action.
The Photography program's focus allows you to learn both analogue and digital modes of communication through a variety of genres including fine art photography and photojournalism.
You can choose to focus on the business side of film and video-financing, distribution, marketing, management, entrepreneurship, even intellectual property law-to equip yourself for a career as a producer or production manager.
Or you can bring your creativity into play and stretch your capacity in experiential education and persuasive play research, applying game design to non-game contexts as a developer of games for change and rhetorical play.
You'll also gain access to the abundant resources SOC has to offer, from our state-of-the-art film and video studios and equipment to our renowned academic and research centers that leverage the vast experience of our faculty and give our students unique academic and professional opportunities.
You'll learn from expert faculty who are working professionals in film, media, and game design and who know from personal experience what it takes to tell stories of consequence that influence and convince. They've won Oscars, Emmys, and a multitude of other awards, and their work appears across the media landscape. Their innovative instruction and their insightful mentorship have opened doors to rewarding careers for thousands of our students.
If you want to learn how to make your own story come to life as a filmmaker, game researcher, media creator, or producer, this is the place for you.
Our faculty have won Oscars, Emmys, Peabody Awards, and more!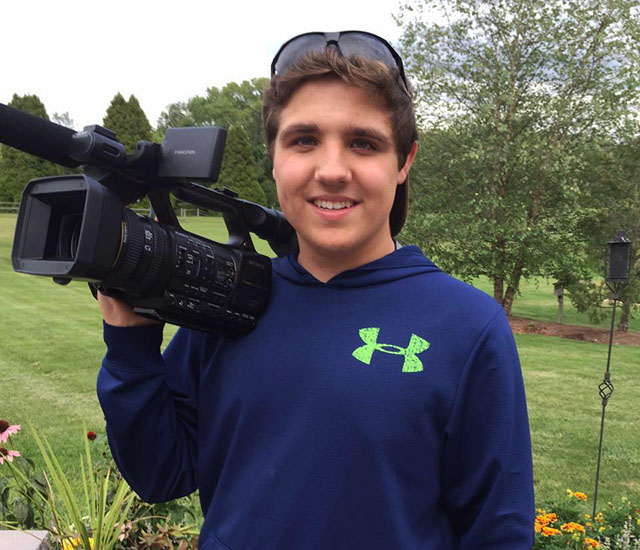 Michael Rice, SOC/BA '20
I felt I got four years of experience in a week's time.
Michael Rice endured blustery winds and bitter cold on the Chesapeake Bay to create a video about the harsh beauty of the landscape and the harm wildlife faces today. The mentors he found through Classroom in the Wild not only coached him in camera techniques, but gave him life tips on time management, marketing, and careers. The experience taught him to collaborate, problem solve, be persistent, and never give up. Michael learned the importance of creating art that makes a difference. For him, that's what makes a filmmaker.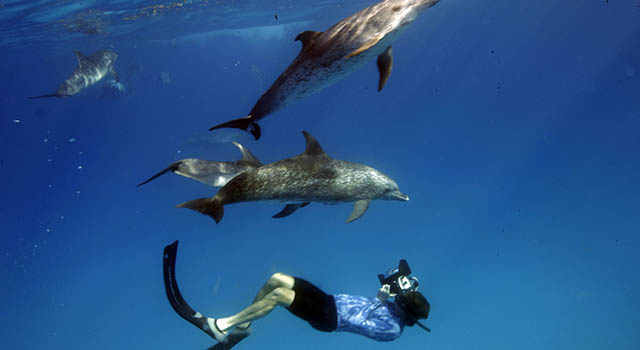 Gain a professional skill set in film, video, and digital media for a successful career in the media industry.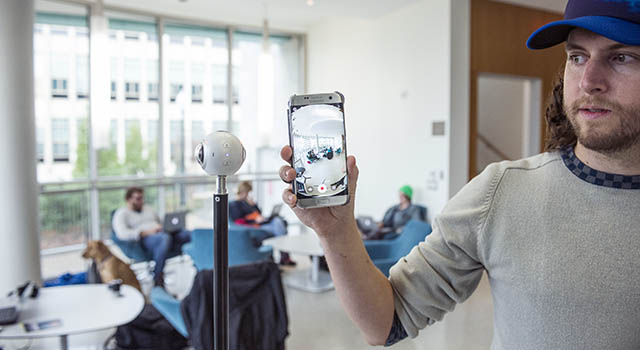 MFA in Film & Electronic Media
Prepare for a career as an artist creating meaningful stories and to teach at the university level.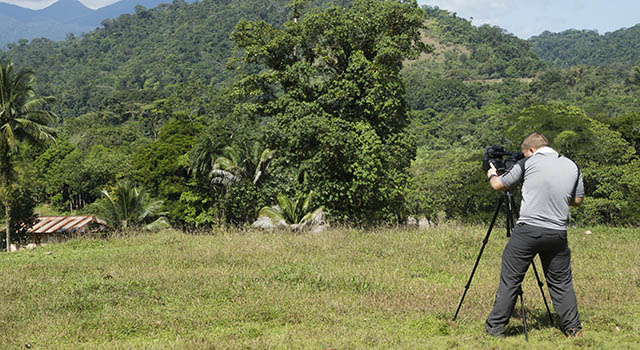 MA in Producing Film, Television and Video
Train as producer for independent feature films, documentary films or videos, educational videos, and more.
Practice the power of play by gaining skills in engagement strategies and game design to make an impact on the world inside and outside of games.
BA in Film and Media Arts
Work with professionals and gain a multimedia skill set that'll prepare you for your career as a filmmaker, producer, or media creator.