AU School of Public Affairs Climbs in National U.S. News & World Report Ranking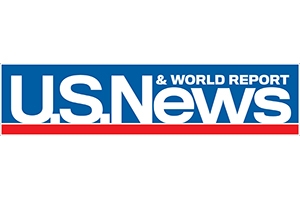 American University School of Public Affairs (SPA) continues to gain recognition as one the country's top tier institutions, ranking 18th overall among more than 270 schools of its kind, by U.S. News & World Report's 2019 Public Affairs Graduate Schools Rankings. Specialty program rankings are: 6th for the public management and leadership, 14th in nonprofit management, 23rd in public financing and budgeting and 24th in policy analysis. SPA's graduate program in Criminology is ranked 21st in the country.
"These rankings set the stage for a continued upward trajectory for SPA and its students," said SPA Dean Vicky Wilkins, who recently took on the leadership position at the school. "We continue to recruit top faculty, seek opportunities to contribute to the research and practitioner communities, and collaborate with leading institutions. SPA has an exciting year ahead."
Peer assessment surveys comprise the U.S. News & World Report rankings. Deans, directors, and department chairs representing 272 master's programs in public affairs and administration were surveyed in fall 2017 to provide input into the rankings.
Recent accomplishments and new developments at SPA include the following:
Excellence in Research - Fellowships, Grants, Awards and Recognition
SPA faculty members collaborate with leading institutions to offer practical research answers to some of society's most pressing problems.
SPA Associate Professor Bradley Hardy will be a Russell Sage Foundation Visiting Scholar in 2018-2019. He is currently a Nonresident Senior Fellow in Economic Studies at the Brookings Institution. Hardy also received the National Economic Association President's Award in recognition of this exemplary work.
SPA Associate Professors Derek Hyra and Taryn Morrissey are currently Robert Wood Johnson Foundation Interdisciplinary Research Leaders. Hyra will also work as a Scholar in Residence at the Rockefeller Foundation's Bellagio Center in April 2018.
This year, SPA Assistant Professor Elizabeth Suhay and two colleagues were awarded a grant by the National Academies of Sciences and the Rita Allen Foundation to explore how scientists can communicate with policymakers.
SPA Dean Vicky Wilkins received the 2018 Rita Mae Kelly Research Award from the American Society for Public Administration for her research on gender-related issues.
AU President Sylvia Burwell received the 2018 Elliot L. Richardson Prize for Excellence in Public Service from the National Academy of Public Administration.
SPA Associate Professor Seth Gershenson is currently serving as Visiting Scholar at Stanford University's Center for Education Policy Analysis. In April 2018, he will serve as Visiting Scholar at Princeton University's Education Research Section.
Welcoming New Faculty Experts
SPA's esteemed faculty, comprised of prolific scholars, researchers, lecturers, and practitioners are experts in their fields. In spring 2018, SPA was pleased to welcome renowned economic demographer, Elizabeth Peters, as SPA Scholar in Residence. Other faculty joining SPA in fall 2018 include the following:
Andrew Ballard, Assistant Professor, Department of Government
Janice Iwama, Assistant Professor, Department of Justice, Law & Criminology
Lallen Johnson, Assistant Professor, Department of Justice, Law & Criminology
David Malet, Assistant Professor, Department of Justice, Law & Criminology
Claudia Persico, Assistant Professor, Department of Public Administration & Policy
Contributing to the Community of Scholars & Practitioners
SPA faculty members - renowned for both teaching and research - make significant contributions to inform decision-makers and shape public dialogue.
Beginning spring 2018, SPA is the new host of two prominent journals: Journal of Policy Analysis and Management (SPA Professor Erdal Tekin, Editor-in-Chief) and Political Analysis (SPA Distinguished Professor Jeff Gil, Editor-in-Chief). SPA also continues to host the journals Homicide Studies and Congress and the Presidency.
SPA and The Lab @ DC are working together on a new data research effort that calls on the expertise of social scientists to inform and improve policy in Washington, D.C.
SPA launched its Analytics and Management Institute (SAMI) - a series of zero and one credit courses to further prepare SPA graduate students by sharing practical, cutting-edge skills for work and leadership in multidisciplinary teams.
SPA hosted the Minority Graduation Rates conference, a one-day event with representatives from Barnard College, Washington University in St. Louis, and Skidmore College, to share best practices in improving minority graduation rates.
SPA regularly hosts prominent speakers - including 1968 Olympian and activist Tommie Smith; US Secretary of the Air Force Heather Wilson; Northwestern Provost Jonathan Holloway; U.S. Representatives Jamie Raskin (D-MD), David Brat (R-VA), Mia Love (R-UT), Adriano Espaillat (D- NY), Daryn Soto (D-FL), Nanette Barragan (D-CA), Joe Crowley (D-NY); and Senator Lamar Alexander (R-TN).
In April 2018, SPA will co-host APPAM's D.C. Regional Student Conference.
SPA recently announced a new degree: Online Master of Science in Counter-Terrorism and Homeland Security.
To learn more about the U.S. News & World Report rankings, visit their website.