Questions?

Contact:
testprep@american.edu
202-895-4859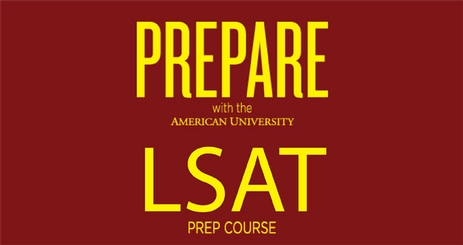 ONLY $750
Including all texts, supplies, and practice exams

Benefits

24 instructional hours including:


Experienced instructors for each session—expert guidance on the Logical Reasoning, Analytical Reasoning, Reading Comprehension, and Essay sections of the LSAT.

Small group sessions enabling individualized attention, focused questions, and meaningful feedback.

Practice exams that build test-taking endurance, optimal pacing, and confidence.

High quality and efficient educational approach providing content instruction, test taking strategies, personal feedback, and opportunities for practice.

Courses offered during spring, summer, and fall semesters.

American University does not issue immigration documents for this program.
Spring 2016 Registration Now Open
LSAT 8 Week Tuesday Session
TPR-070-001T
February 23 - April 19
6:00-9:00pm
An additional Q&A session will be held on Sunday, April 24.