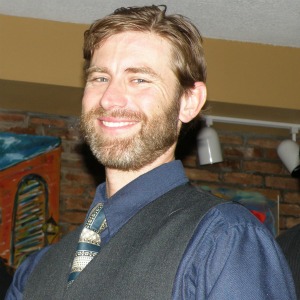 Michael Danielson
Department of Government
Michael S. Danielson is a comparative politics Ph.D. candidate at American University, and also studies American politics and international relations. His research focuses on migration, gender, democratization, local economic development and subnational politics in the Americas. His dissertation is a comparative study of the ways in which migration impacts the political structure of sending-communities in Mexico. He also studies Latino politics in the United States, with a particular focus on local policy initiatives to restrict immigration. Originally from Southern California, he has conducted extensive field research throughout Mexico and studied at the University of Buenos Aires and the Latin American Faculty of Social Sciences in Argentina. His research has been supported by a Fulbright-García Robles grant, the Gill Family Foundation, the National Science Foundation and the Neil and Ann Kerwin Doctoral Fellowship. Danielson has worked at the AU Center for Latin American and Latino Studies, the Children's Defense Fund and the Center on Policy Initiatives.
Loading ...

FOR THE MEDIA

To request an interview for a
news story, call AU Communications
at 202-885-5950 or submit a request.
Scholarly, Creative & Professional Activities
Honors, Awards, and Fellowships
Neil and Ann Kerwin Doctoral Dissertation Award, 2011 – 2012
AU, School of Public Affairs Graduate Honor Dissertation Award, Spring 2011 (declined)
AU, School of Public Affairs Award for Outstanding Scholarship at the Graduate Level, 2009 - 2010
National Science Foundation Dissertation Improvement Grant in Political Science, 2010 – 2011
Gill Family Foundation Scholarship for Dissertations Using Quantitative Methods, 2009 - 2010
Fulbright-García Robles grantee to Mexico, 2009 -2010
Pi Sigma Alpha Political Science Honor Society, Inducted 2009
American University Dean's Award, 2006 – 2009