Public Affairs, School of
4400 Massachusetts Avenue NW
Washington
,
DC
20016
United States
PTI brings some of the best recent doctoral graduates from the U.S. and abroad to American University. An announcement for the 2015-2016 Postdoctoral Fellow Competition will be posted in February or March of 2015. Interested applications should check the website periodically for additional information and instructions.
2014-2015 Postdoctoral Fellow - Luke Mayville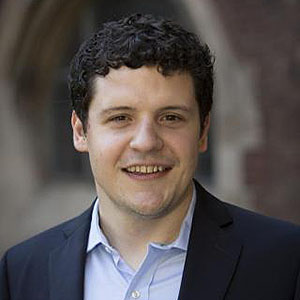 Luke Mayville is the 2014-15 Postdoctoral Fellow at the Political Theory Institute. He holds a PhD from Yale University and a BA summa cum laude from the University of Oregon. His dissertation, entitled "The Oligarchic Mind: Wealth and Power in the Political Thought of John Adams," draws on John Adams's treatises, essays, and letters to uncover an unfamiliar theory of the political power of wealth. His article, "Fear of the Few: John Adams and the Power Elite," is forthcoming in Polity. He will teach "American Political Thought" in Fall 2014 and a seminar entitled "Democracy and Inequality" in Spring 2015.
2013-2014 Postdoctoral Fellow - Robert Garrow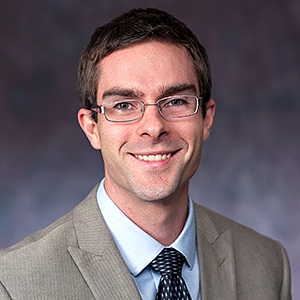 Robert Garrow is the Political Theory Institute's 2013-2014 Postdoctoral Fellow. His main areas of expertise are modern liberalism, American political thought, and Platonic political philosophy. His research focuses on the relationship between and among pride, the soul, and immortality. His first teaching position was aboard the USS George Washington, a Nimitz-class aircraft carrier stationed in Yokosuka, Japan. He has subsequently taught with California State University, San Bernardino and Pitzer College. He earned his BA from the University of Colorado at Boulder, and his MA and PhD from Claremont Graduate University.

2012-2013 Postdoctoral Fellow - Brandon Turner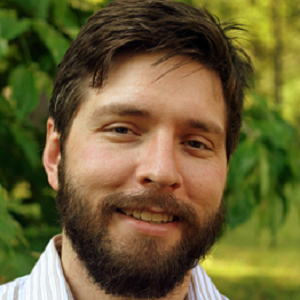 Brandon Turner is currently the 2012-13 Postdoctoral Fellow at the Political Theory Institute at American University, where he serves as Visiting Assistant Professor of Government in the School of Public Affairs. He is currently on leave from Clemson University, where he is Assistant Professor of Political Science and, in a joint appoitnment, with the Clemson Institute for the Study of Capitalism. He has published articles in The Review of Politics, Polity, and elsewhere, and is currently finishing manuscripts titled Antagonism in the Liberal Tradition and Classical Liberalism: A Short History. His current research focuses on the emergence of the economic way of thinking in the early modern period. Turner has been the recipient of several teaching awards; this year at AU, he will offer a Fall course on the political theory of capitalism and a Spring course on classical liberalism. He earned his BA at Miami University in 2004 (Political Science, History, Philosophy), an MA and PhD at the University of Wisconsin-Madison in 2008.

2011-2012 Inaugural Fellow - Matthew Holbrich

Matthew Holbreich earned his PhD in 2011 from the Department of Political Science at Notre Dame University. His dissertation, "Tocqueville and the French Tradition of Political Liberty," provides a novel reading of liberty and sovereignty in Rousseau, Constant, Guizot, and Tocqueville. Holbreich has a masters degree from the École des Hautes Etudes en Sciences Sociales (Paris, 2006) and a B.A. from Tufts University (2005). As an undergraduate, he spent a semester each at Karls-Eberhart Universität (Tübingen, Germany, Spring, 2004) and at the Université de Paris, Sorbonne I and IV (Fall, 2003). Holbreich has been awarded a Lilly Presidential Scholarship from Notre Dame (2006-11), an Institute for Humane Studies Scholarship (2010-11), and a Tufts University Class of 1942 Prize (2005), granted to the three students most likely to become outstanding university professors. He has also won two national essay contests: the Pi Sigma Alpha Political Science Honors Society Penniman Scholarship (2004), awarded to four students nationwide, and the ISI Weaver Fellowship for best essay on education and a free society (2011). Since 2005 he has presented papers at twelve professional conferences, and in 2010-11 he worked as an editorial intern for the Review of Politics. In addition to revising his dissertation, Matthew is currently completing a two article series on the political and religious thought of Abraham Lincoln. In Fall 2011, he is teaching "American Political Thought," and in Spring 2012 he will lead a seminar (GOVT 496/696) entitled "Freedom."