Monday 9:00 am - 5:00 pm Tuesday 9:00 am - 8:00 pm Wednesday 9:00 am - 8:00 pm Thursday 10:00 am - 5:00 pm Friday 9:00 am - 5:00 pm
Contact:
Fernando, Gihan S
Executive Director
Show employers that you can write professionally, clearly, and succinctly.
Settle into one of our fully equipped workstations with a free cup of coffee or tea and enjoy easy access to resources. Receive immediate support from our trained peer advisors. The Career Resource Library contains more than 400 books and 17 periodicals. Come browse our collection and check materials out for up to seven days.
Peer advisors are available for presentations in your classroom or at your organization's meeting! Topics include Building Resumes and Cover Letters, Internship Search Strategies, Networking 101, LinkedIn, and more.
Winner of a Boren Scholarship & Rangel Fellowship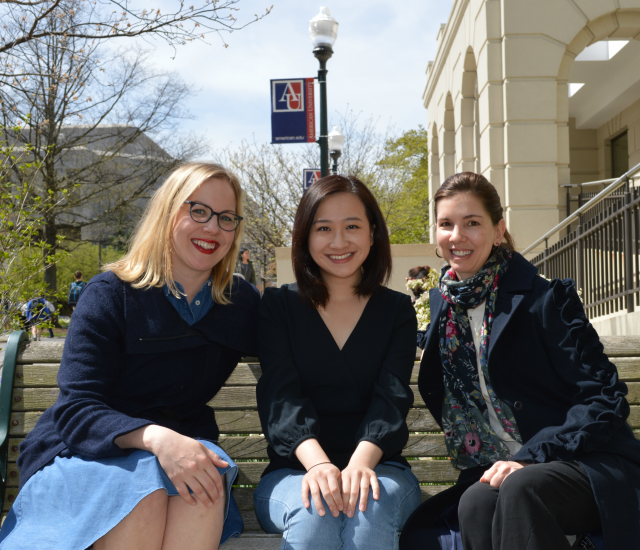 Amy Lau, SIS/BA, CAS/BA '18
I've always wanted to be a diplomat.
"This motivation has led me to major in International Studies here at AU. But my dream would not have been possible if I had not received the Boren Scholarship and the Rangel Fellowship. The Office of Merit Award has been the backbone in every single application process, and I am truly thankful for the constant support from my faculty mentors and the Office of Merit Awards."