Peter Starr
,
Dean, College of Arts and Sciences
Peter Starr joined American University as Dean of the College of Arts and Sciences in July 2009. In this role, he is responsible for 324 full-time faculty in 17 departments, 1820 undergraduate majors, 979 graduate students and over 40% of all enrollm… [More]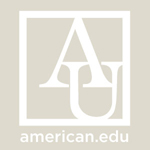 Maureen Fittig
,
Director, CAS Special Events & Museum Membership

Erica Gillaspy
,
Senior Administrative Assistant
Erica joined the CAS Dean's Office team in July 2014 shortly after her graduation from The Catholic University of America in May 2014. Erica is working on her MA degree at AU in the School of Education.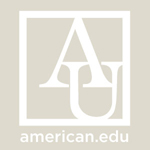 Alyssa Rohricht
,
Special Assistant to the Dean
College Contact Points
College Dean & Main Office
202-885-2446
Fax: 885-2429

Undergraduate Advising
202-885-2453

Admissions
Grad: 202-885-3620
Undergrad: 885-6000
Alumni/Development
202-885-2435 

Communications/Marketing
202-885-2528
Event Planning/Scheduling
University Event Scheduling
202-885-3900

IT Help for CAS Faculty/Staff
College IT Staff: 202-885-2958
(or CAStech@american.edu)
CAS Webmaster: 885-2253
(or meal@american.edu)
AU IT Helpdesk: 885-2550
(or helpdesk@american.edu)

Katzen Arts Center &
Greenberg Theatre
202-885-ARTS (2787)
AU Museum: 885-1300
Greenberg Theatre: 885-3490
Katzen Facilities: 885-3884
Mailing Address:
College of Arts & Sciences
Battelle Building, Rm 200
American University
4400 Massachusetts Ave
Washington, DC 20016-8012
See also:
AU Faculty/Staff Directory
College Faculty Profiles
Departments/Programs Directory