Contact:
Streeks, Richard Paul
Administrative Coordinator
Performing Arts
4400 Massachusetts Avenue NW
Washington
,
DC
20016-8053
United States
Auditions for all musical ensembles are open during the first week of classes or by appointment.
Explore Our Innovative Curriculum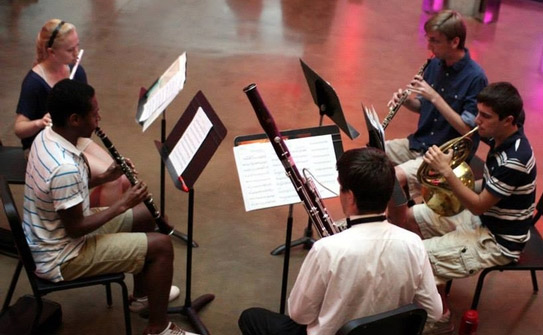 The Music Program gives students room to find their passions and carve their own paths as artists and scholars. Grounded in the history, theory, and performance traditions of Western art music, our students pursue excellence across all genres and musical forms. A diverse array of top-flight ensembles, classes in world music, jazz, rock, and renowned performer-teachers will expand your horizons. From the introductory colloquium to your senior capstone, our Music Program lets you follow what inspires you.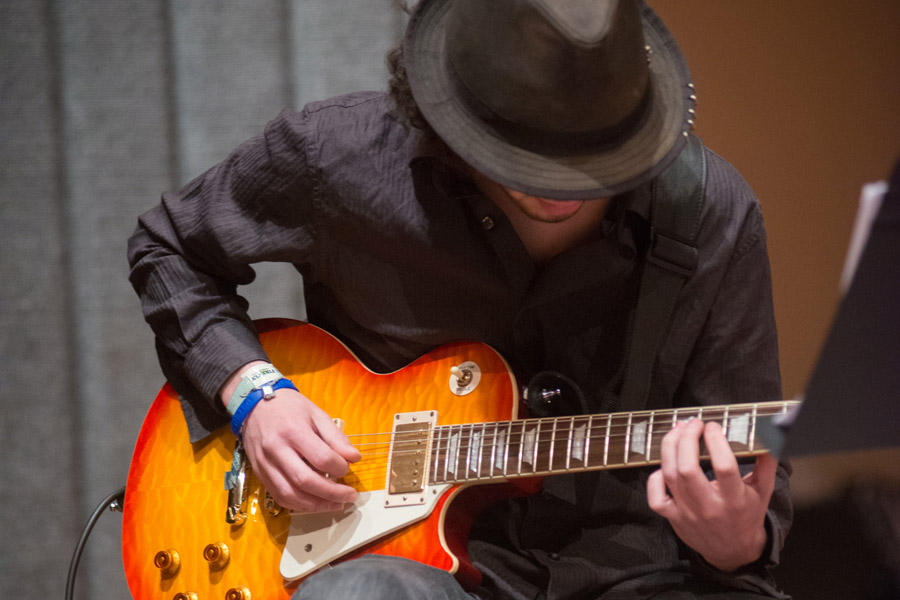 Prepare for Your Encore
Have your moment in the spotlight. With our focus on undergraduate education in performance fields, you don't need to wait until you're a graduate student to sing your first role, play a concerto with the orchestra, solo with the jazz band, feature with the wind ensemble, or record your own EP.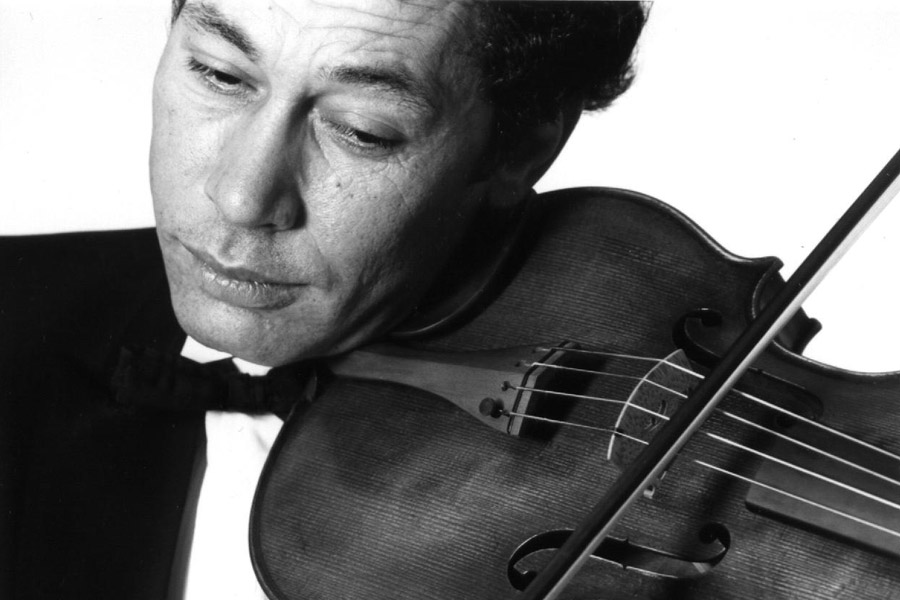 We're Committed to You: Know Our Music Faculty
Our expert faculty will mentor you through your time at AU and beyond.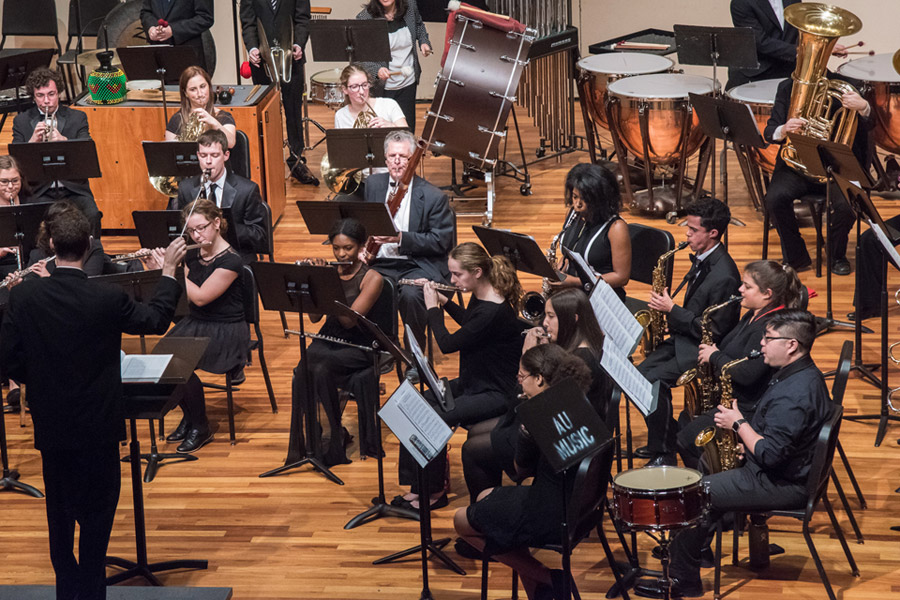 DC As Your Lab

Our program partners with many of the most prestigious arts organizations of the nation's capital.