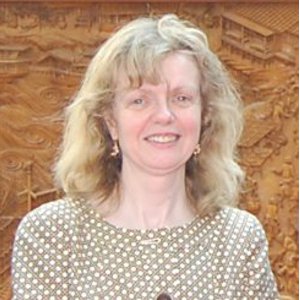 Michelle Egan

Professor SIS - Pol Govern Econ
Degrees

PhD, University of Pittsburgh; MA, University of Pittsburgh; MA, Virginia Polytechnic and State University; BA, University of Warwick (UK)
https://calendly.com/michelleegan

Bio

Professor Michelle Egan focuses on comparative politics and political economy. She works on Europe and the United States, with a focus on issues of federalism, trade, governance and law. She is currently on a CFR Fellowship in Canada. She is past Chair and Vice Chair of EUSA, the EU Studies Association, and is editor of series on EU with Palgrave. She is a Global scholar at Wilson Center, and has been recipient of Wilson Fellowship. She has published two books with Oxford, and is currently working on another book on trade and comparative federalism. She has appeared on CNN International NPR Marketplace, NPR the World, A Jazeera, Sirius Radio, Knowledge@Wharton, as well as quoted in various news media, notably on Brexit, Trade Policy, and EU affairs. Professor Egan is co-director of the Transatlantic Policy Center with Professor Garret Martin
https://calendly.com/michelleegan
Spring 2023
SISU-106 First Year Seminar: From Empire to Brexit

SISU-419 Senior Capstone: Int'l Studies: Secession and Independence
Fall 2023
SIS-676 Sel Topics in Cross-Natl Study: Challenges to European Gov/Pol

SISU-213 Contemporary Europe
Partnerships & Affiliations
Scholarly, Creative & Professional Activities
Selected Publications
Research Agendas in EU Studies: Stalking the Elephant. (Ed. with Neill Nugent and William E. Paterson.) London, Palgrave Studies in European Union Politics.  
Constructing a European Market: Standards, Regulation and Governance, Oxford University Press.   
Creating a Transatlantic Marketplace: Government Policies and Business Strategies, Manchester University Press.   
Single Markets: Economic Integration in Europe and the United States, Oxford University Press.
Grants and Sponsored Research
FP7 SSH Project: TRANSWORLD: "TRANSWORLD: Redefining the transatlantic relationship and its role in shaping global governance', funded by the European Commission, coordinated by the Institute of International Affairs in Rome, Italy. Michelle Egan leads the AU research team. 2012-2015.
Area of Expertise
European Union, Europe, U.K., Western Europe, comparative European politics, gloablization, transatlantic relations, trade, multinationals.
Additional Information
Michelle Egan teaches a variety of undergraduate and graduate courses including: The European Union, Relations of West European Nations, International Relations of Europe, Comparative European Politics, Economics, and Society, Transatlantic Relations, Multinationals and Globalization, and Competition in an Interdependent World. She is also the faculty advisor for the European Studies Certificate, which is open to students from all disciplines and fields at the graduate and undergraduate level who wish to focus their studies on Europe.