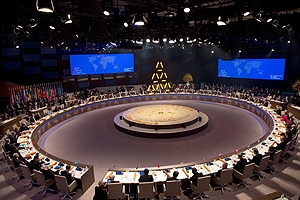 European politics is a distinct feature of Brussels' character
These days, Belgium's place in history is far less violent, but it remains the meeting point of every European culture. The presence of the European Union and NATO gives Brussels a distinctly European atmosphere. Almost every country in the world is diplomatically represented in Brussels, and many countries have as many as three embassies: one to the Kingdom of Belgium, one to the European Union, and one to NATO. As a result, Brussels has both the largest press corps and the largest collection of lobbyists in the world outside of Washington, DC. Brussels is truly an international political capital.
Languages Parlez–Vous Francais? Spreekt U Nederlands?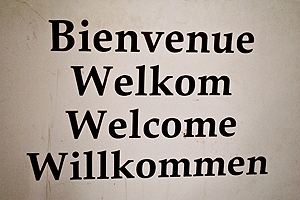 One can hear just about every European language spoken in Brussels, plus languages from around the world. In the north of Belgium, called Flanders, the official language is Dutch. In the south of the country, called Wallonia, the official language is French. The city of Brussels is officially bilingual, with French and Dutch used for all contacts with the government.
At night, Brussels is predominately French-speaking, as more than eighty percent of the residents of the Brussels Region are francophone. However, by day the city is much more bilingual as many people in the Flemish periphery commute to work in Brussels.
Food Taste Belgium's Specialties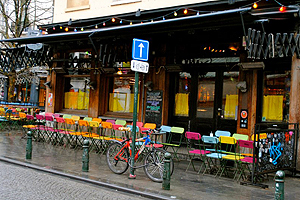 Belgium is famous in Europe for its culinary delights. As the Belgians like to say, Belgian cuisine combines French excellence with German proportions. Try some of these local favorites when you come to Brussels:
Mussels with Fries: The classic Belgian dish in which steamed mussels, prepared with a variety of different sauces, are served with the famous Belgian fries. (In America they are known as French fries, but in reality they are Belgian.)
Waterzooi: A specialty of the city of Ghent, it combines either chicken or fish served with either a vegetable sauce or stew and normally accompanied by mashed potatoes
Flemish carbonade: Chunks of meet simmered for many hours in a Belgian beer-based sauce and served with fries. (pictured left)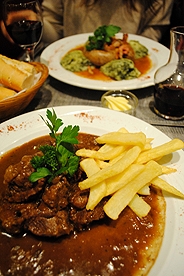 Vol au Vent: Chicken chunks served in a cream sauce on a pastry, usually served with fries
Belgian endives wrapped in ham and cheese and baked in a cream sauce, normally served with mashed potatoes
Stoemp: Sausages served with a mixture of mashed potatoes and mashed vegetables
Oostende-style Sole: Sole filets served in a sauce with tiny shrimps and other shellfish, normally served with mashed potatoes
Eel served "au vert": Eel stewed in a green sauce
Rabbit à la Kriek: Rabbit served in a Belgian beer-based sauce, served with fries
Filet Américain: Belgium's version of steak tartar, served with fries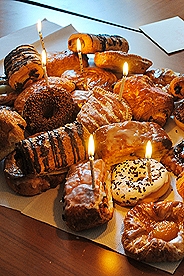 Dessert pastries: Past students nearly all say that Belgium has some of the best cakes, pies, and other pastries that you will ever taste in your life
Dame Blanche: Belgium's version of an ice cream sundae, made with Belgian chocolate