Alper Initiative for Washington Art
Kenneth Victor Young: Continuum
Curated by Dexter Wimberly
On view April 6-May 26, 2019
View the Exhibition

Tues - Sun 11 a.m - 4 p.m.
Closed Monday
Free admission
Alper Initiative
4400 Massachusetts Avenue NW
Washington
,
DC
20016-8031
United States
Kenneth Victor Young: Continuum On view April 6-May 26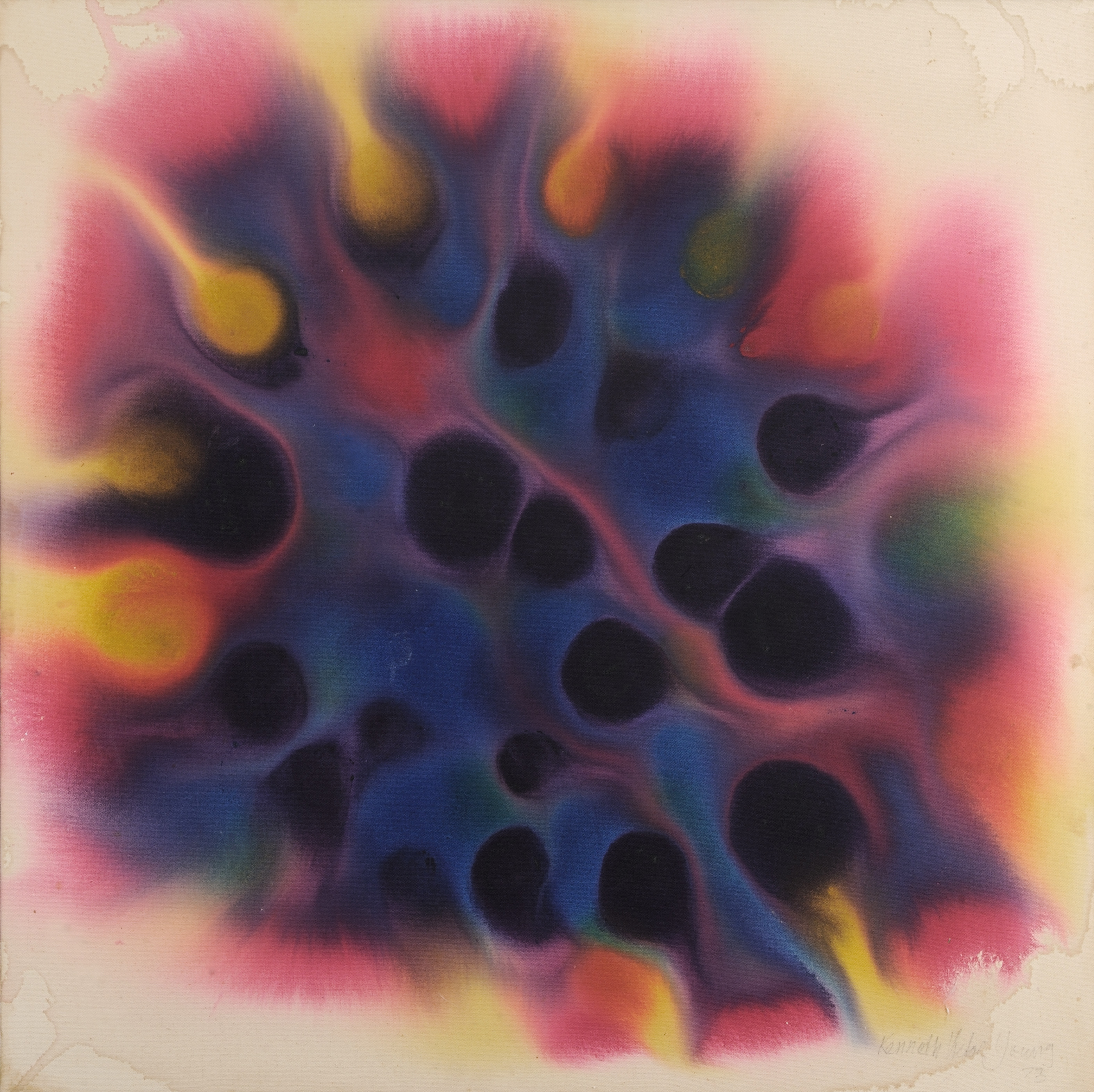 Born in Louisville, Kentucky, Kenneth Victor Young (1933-2017) moved to Washington, DC in 1964 where he began to paint abstract forms with washed acrylics on unprimed canvas. Young's artistic philosophy was to bring order out of chaos. His studies in physics and the natural sciences at Indiana University informed a different imagery—a fusion of brilliant colors. Young's knowledge of form and matter gave his paintings a spatial intensity, and he infused this space with multiple orbs of color held together in molecular suspension. Kenneth Victor Young had an illustrious 35-year career as an exhibition designer for the Smithsonian Institution, and his extensive travels during this time helped inform his cosmic abstract style of painting. His love for jazz influenced the movement and vitality of his work.

He is known for his floating colored orbs—imagery that attempts to bring order to chaos and that comments on the pandemonium of life. The selection is representative of the main aspects of his oeuvre as it evolved over several decades. It includes a wide variety of collages in diverse techniques: both early works and those of his mature period; on very small scale and large ones; two-dimensional and sculptural.