The Katzen box office is closed for winter break. The box office will reopen on January 15, 2019.
Katzen Facilities
4400 Massachusetts Avenue NW
Washington
,
DC
20016-8031
United States
Katzen Arts Center at American University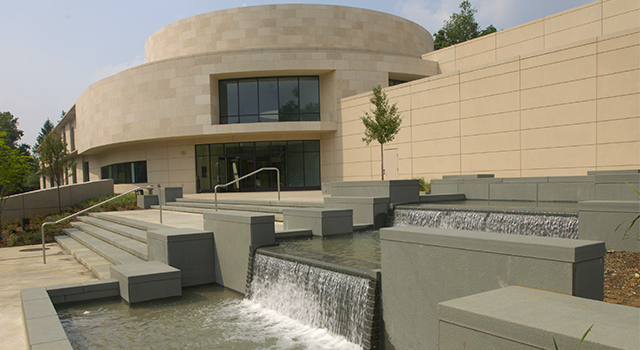 The Katzen Arts Center brings all the visual and performing arts programs at AU into one 130,000 square foot space. Designed to foster interdisciplinary collaboration in the arts, the new center provides state-of-the-art instructional, exhibition, and performance space for all the arts disciplines.
The Center features the extraordinary 30,000 square foot AU Museum, directed by Jack Rasmussen, with a variety of gallery spaces for exhibition of exciting contemporary art from the nation's capital region and the world, along with AU's own Watkins Collection, the collection of Cyrus and Myrtle Katzen, and the Alper Initiative for Washington Art.
The Katzen Arts Center stands as a clear statement to the community that, at the heart of the city, there exists a place where the arts are honored as the an essential part of higher education. That place is American University.
Katzen by the Numbers
Overall building length
660 feet
Sculpture Garden
6,000 square feet
Parking square footage
211,000 square feet,
550 car spaces
Building square footage
130,000 square feet
Museum Galleries
30,000 square feet
Performing Arts Space
33,000 square feet
Studio/Fine Arts Space
37,000 square feet
Support Space
13,000 square feet
Katzen Rotunda, night.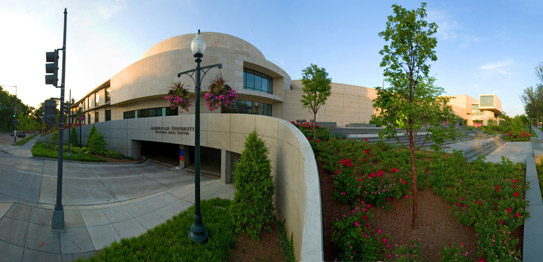 Parking entrance from Massachusetts Avenue.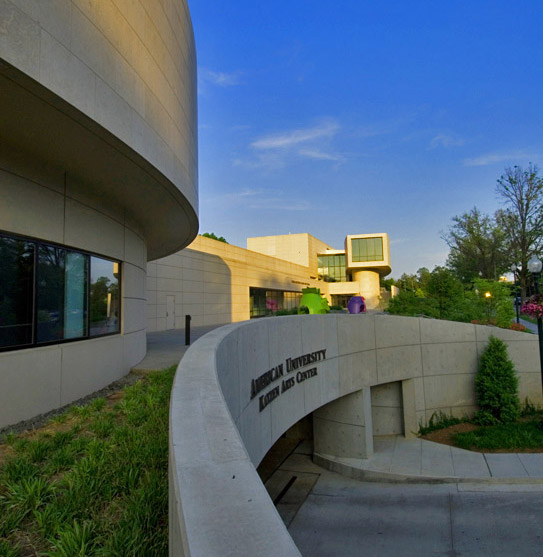 Katzen Arts Center parking entrance.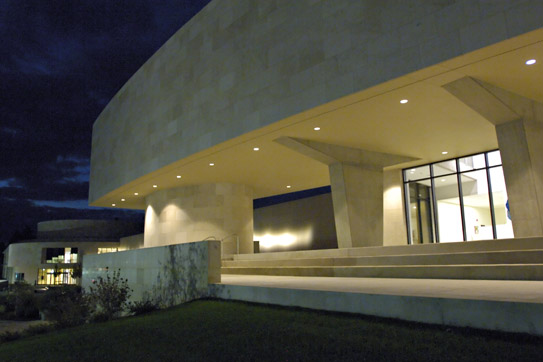 Museum portico.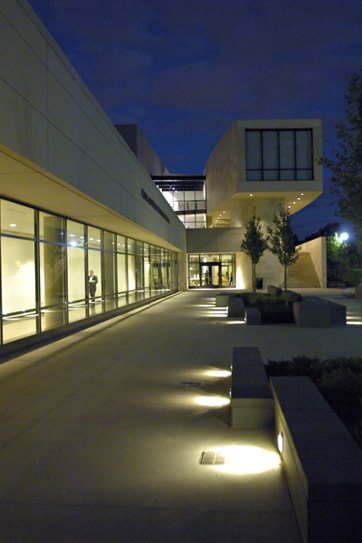 Katzen Plaza south.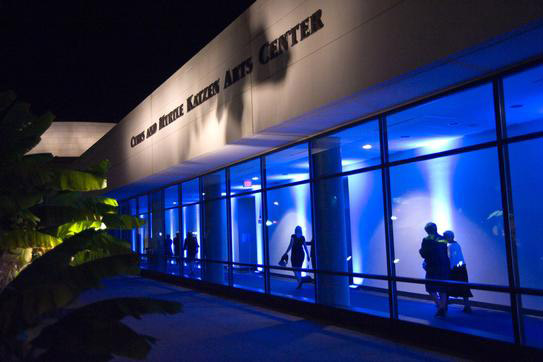 Katzen Plaza hallway lit blue for Autism Awareness.
Biology Research and Facilities Gallery