Department of Psychology
4400 Massachusetts Avenue NW
Washington
,
DC
20016
United States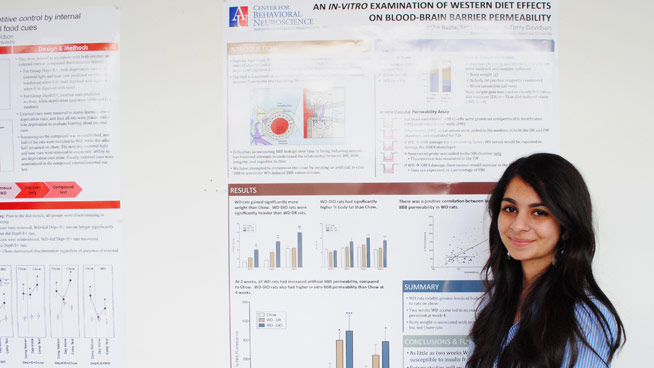 Undergraduate Study

The Department of Psychology's Courses & Honors Program offer study in clinical, social, and experimental psychology; personality; development; and behavioral neuroscience. Students may design programs that approach psychology as a social science, a natural science, or a combination of both. See more about
Graduate Study
Faculty Research Labs & Clinics

Quick Links
Psychology OneDrive site for Graduate & Undergraduate Handbook; Internship Sites; Psychology Honors Program Requirements; Research Opportunities; Student Admissions, Outcomes and Other Data
Achievements

Arthur Shapiro won the Single Volume Reference/Science award from the American Publishers Awards for The Oxford Compendium of Visual Illusions by Arthur G. Shapiro and Dejan Todorovic. 
Spectrum, a publication devoted to covering autism research, featured Associate Professor of Psychology Catherine Stoodley's research on a particular region of the cerebellum that features in autism. Findings indicate that the region is disrupted in children with autism. Stoodley said, "These findings are incredibly exciting and provide strong evidence that this region is an important player."